Last Rank
Staff Sergeant
Last Primary MOS
0300-Basic Infantryman
Last MOSGroup
Infantry
Primary Unit
1974-1974, 8536, 4th Marine Regiment
Service Years
1965 - 1974
Official/Unofficial USMC Certificates

Cold War Certificate

Combat Water Safety Swimmer (CWSS)

Voice Edition




Last Photo



Home Country

| | |
| --- | --- |
| United States | |

Year of Birth
1947

This Military Service Page was created/owned by Ivy Little-Family to remember Marine SSgt Leslie Little (Lifer).

If you knew or served with this Marine and have additional information or photos to support this Page, please leave a message for the Page Administrator(s)

HERE

.

Contact Info

Home Town
Philadelphia
Last Address
Philadelphia, PA


---

Date of Passing
Feb 04, 2012
Location of Interment
Washington Crossing National Cemetery - Newtown, Pennsylvania
Wall/Plot Coordinates
Not Specified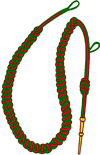 1965-1965, 0311, Infantry Training Regiment (Camp Geiger), 1st Infantry Training Regiment
1965-1966, 0331, Weapons Plt, A Co
1966-1966, 0331, USS De Soto County (LST-1171)
1966-1966, 0331, C Co, 1st Bn, 1st Marine Regiment (1/1)
1966-1967, 0369, Fleet Marine Force Pacific (FMFPAC)
1966-1967, 0369, III MAF/1st CAG (Combined Action Group)
1966-1967, 0369, III MAF/2nd CAG (Combined Action Group)
1967-1967, 0369, HQ Co, III MAF/2nd CAG (Combined Action Group)
1967-1968, 0369, G Co, 2nd Bn, 8th Marine Regiment (2/8)
1968-1968, 8511, 1st Recruit Training Bn, MCRD (Cadre) Parris Island, SC
1968-1970, 8511, Special Training Branch, RTR (Cadre) MCRD Parris Island
1970-1974, 8411, HQ, 6th MCD Atlanta
1974-1974, 0369, MCRD (Cadre) San Diego, CA
1974-1974, 8536, 4th Marine Regiment
Tributes from Members

When I'm Gone posted by

99

Isaacs, Larry, SgtMaj -Deceased
R.I.P.BROTHER posted by

35

Moore, Ronnie Eugene (curley), LCpl 856
Rest in peace, brother. posted by

35

Heckert, Richard, Cpl 140
rest in peace posted by

13

Mattingly, Joseph (matt), Sgt 13
For My Brother Leslie posted by

35

Pilgrim, William, Jr. (Wild Bill), Sgt 898
Rest Easy Lifer posted by

40

Fletcher, Stephen (Fletch), Cpl 7548
HONOR posted by Camp, Aubie, Cpl 29
Rest in peace, brother............. posted by Ferland, Roland (Frenchy), Sgt -Deceased
GO WITH THE LORD posted by

35

Hensler, David (Oso/Gordo), GySgt 1621
Rest in Peace Marine> posted by

01

Roberts, Michael (Mike), Cpl 11
Reflections on SSgt Little's US Marine Corps Service
PLEASE DESCRIBE WHO OR WHAT INFLUENCED YOUR DECISION TO JOIN THE MARINE CORPS.
I was thirteen years old when I spotted the Japanese rifle which had been quietly tucked away in the back corner of uncle William's closet.
My aunt Mamie had instructed me to place my knapsack into the closet, because I had been invited to spend the weekend with the two
of them. Spotting the rifle came as quite a surprise to me.
The both of them had completely forgotten that the rifle was stored in the closet and when I inquired about it, my uncle went on to tell me of the rifle being a souvenir from his tour of duty in Japan, at the close of the Second World War, following Japan's surrender on VJ Day.
Holding the rifle in my hands, looking through uncle William's photograph album and listening to the stories he told me of his military exploits, made me very proud of him and I wanted to follow in his footsteps by serving my country as well.
I patiently waited for five years after that day and on the morning of my eighteenth birthday; I was standing in the rain, on the doorstep of the Marine Corps Recruiting Office at 07:59 hours, when Staff Sergeant Gray approached. As he walked closer, he looked at me standing there in the rain, with no umbrella and soaking wet. He shook his head and said, "You got it bad".
WHETHER YOU WERE IN THE SERVICE FOR SEVERAL YEARS OR AS A CAREER, PLEASE DESCRIBE THE DIRECTION OR PATH YOU TOOK. WHAT WAS YOUR REASON FOR LEAVING?
On September 16th, 1965, I graduated with honors from basic training at the Marine Corps Recruit Depot, on Parris Island, South Carolina. I received a Meritorious Promotion to the Rank of Private First Class and the Leatherneck Magazines DRESS BLUE AWARD, for being selected by my Drill Instructors, as The
Outstanding Marine of Platoon #151.
After completing my Advance Infantry Training at Camp Geiger, North Carolina, I remained there to attend Machine Gunners School, prior to being assigned to the Weapons Platoon of A Company, 1st Battalion, 6th Marine Regiment, located at Camp Lejeune, North Carolina.
In July of 1966, upon the completion of a four months Caribbean tour, by BLT 1/6, as a Lance Corporal E-3, I received my orders to Vietnam, where I was assigned with the Weapons Platoon of C Company, 1st Battalion, 1st Marine Regiment, near the city of Hoi An.
When I was promoted to the rank of Corporal E-4, on October 1st, 1966, due to the shortage of Commissioned Officers, I was given the NCO assignment as C Company's Weapons Platoon Commander, where I remained until early December of 1966, when I was asked to join the Combined Action Program, to serve as a Squad Leader of CAP Delta-5, located at Tan Than.
On February 1st 1967, I was again Meritoriously Promoted to the Non-Commissioned Officers rank of Sergeant E-5 and given the assignment as the Commanding Officer of the newly formed Combined Action Company 2-3, located at Dien Dan, RVN.
After successfully completing my tour of duty in The Republic of Vietnam, I served two years, 1968-1970, as a Drill Instructor on Parris Island, receiving a Meritorious Mast for assisting 5,023 recruits to return to their regular training, while I was attached to the Special Training Branch (STB) of Head Quarters Battalion.
The next four years, 1970-1974, I spent as a Marine Corps Recruiter, in the city of Charlotte, North Carolina and from there I would graduate 1st in my class from the Marine Corps Human Relations School at MCRD, San Diego, where I would go on to be the Human Relations Instructor for the 4th Marine Division on Okinawa, until receiving my Honorable Discharge, on the morning of my 27th Birthday, 1974.
IF YOU PARTICIPATED IN ANY MILITARY OPERATIONS, INCLUDING COMBAT, HUMANITARIAN AND PEACEKEEPING OPERATIONS, PLEASE DESCRIBE THOSE WHICH MADE A LASTING IMPACT ON YOU AND, IF LIFE-CHANGING, IN WHAT WAY?
1966-1966 Vietnam War */*Multiple Operations 1966/Arcadia (1966).
1966-1966 Vietnam War */*Multiple Operations 1966/DaNang (1966).
1966-1966 Vietnam War */*Multiple Operations 1966/Shasta II (1966).
1966-1966 Vietnam War */*Multiple Operations 1966/Trinidad (1966).
1966-1966 Vietnam War */*Multiple Operations 1966/Trinidad II (1966).
1966-1966 Combined Action Platoons continued Daily ops (1966).
1967-1967 Combined Action Platoons Continued Daily Operations (1967).
FROM YOUR ENTIRE MILITARY SERVICE, DESCRIBE ANY MEMORIES YOU STILL REFLECT BACK ON TO THIS DAY.
I got a radio call from a Chopper Pilot, instructing me to clear an LZ inside my CAP Units compound. As I was trying to tell him that my compound was too small to land a Huey inside, the bird came whirling over the tree tops. It hovered a few seconds and the pilot set it down with precision, without touching a thing. Out pops General Cushman, grinning from ear to ear and right behind him was the Assistant Secretary of the Navy, who was in Vietnam on a Fact Finding Mission. Upon his return home from Nam, General Cushman would become the 25th Commandant of the United States Marine Corps.
OF ALL THE MEDALS, AWARDS, FORMAL PRESENTATIONS AND QUALIFICATION BADGES YOU RECEIVED, OR OTHER MEMORABILIA, WHICH ONE IS THE MOST MEANINGFUL TO YOU AND WHY?
My Meritorious Mast for helping 5,023 recruits complete their Special Training syllabus and return to Regular Recruit Training, while I was assigned as a Drill Instructor, with the Special Training Branch (STB), at the Marine Corps Recruit Depot, on Parris Island, South Carolina between 1 November 1968 and 14 April 1970.
The job of the STB Drill Instructor, was a lonely one away from the beaten path and it was a revolving door of Recruits coming & going.
No graduation ceremonies, no pomp & circumstance, no hand shakes from smiling, proud parents on graduation day. The only reward was the smile on a kids face, the day you informed him he had successfully completed his special training and he was being returned regular training.
WHICH INDIVIDUAL(S) FROM YOUR TIME IN THE MILITARY STAND OUT AS HAVING THE MOST POSITIVE IMPACT ON YOU AND WHY?
It is beyond a doubt, my Senior Drill Instructor during Basic Training, then SSGT David Adelman, now a Retired Sergeant Major and fellow TWS member.
His experience as a Veteran of the Korean War played a huge role in shaping our young recruit lives.
I was fortunate to serve with him twice. In addition to the guidance he provided me as the Platoon Guide during basic, we had both served in Vietnam during the same time frame and when I became a Drill Instructor, he had returned to the Drill Field as well and served as an outstanding Mentor.
CAN YOU RECOUNT A PARTICULAR INCIDENT FROM YOUR SERVICE, WHICH MAY OR MAY NOT HAVE BEEN FUNNY AT THE TIME, BUT STILL MAKES YOU LAUGH?
Being sent to the supply hut at Camp Lejeune, when I was a rookie with the Weapons Plaroon of A-1-6, for a can of "Back Blast", a gallon of "Universal Solvent" and a "B.F.A." for a rocket Launcher.
LMAO, they got me good.
WHAT PROFESSION DID YOU FOLLOW AFTER YOUR MILITARY SERVICE AND WHAT ARE YOU DOING NOW? IF YOU ARE CURRENTLY SERVING, WHAT IS YOUR PRESENT OCCUPATIONAL SPECIALTY?
In 1986, I began as a six month temporary Water Meter Reader for the City of Philadelphia.
In 2004 I retired as the Assistant Manager of the Technical Operations Division of the Water Revenue Bureau, for the City of Philadelphia.
Since my retirement, I have enjoyed relaxing and traveling extensively.
IN WHAT WAYS HAS SERVING IN THE MILITARY INFLUENCED THE WAY YOU HAVE APPROACHED YOUR LIFE AND YOUR CAREER? WHAT DO YOU MISS MOST ABOUT YOUR TIME IN THE SERVICE?
It taught me that no matter how difficult or hard things get, things could always get worst, A WINNER NEVER QUITS AND A QUITTER NEVER WINS.
Photo American Pool Players Association Champions.
BASED ON YOUR OWN EXPERIENCES, WHAT ADVICE WOULD YOU GIVE TO THOSE WHO HAVE RECENTLY JOINED THE MARINE CORPS?
Stay focused on accomplishing your Mission through SELF DISCIPLINE.
Do not allow yourself to become distracted.
Photo taken April 25th 2010 At the East Coast Drill Instructors Reunion, Platoon 3028
IN WHAT WAYS HAS TOGETHERWESERVED.COM HELPED YOU REMEMBER YOUR MILITARY SERVICE AND THE FRIENDS YOU SERVED WITH.
Within three weeks from the day I joined Togetherweserved, I had made contact with my Senior Drill Instructor, three recruits I put through basic training and four buddies from Vietnam.
I have also met many TWS Brothers at various Get-Togethers. Best damn website on the internet!
SEMPER FI
Lifer
Photo taken October 28th 2010 at the TWS Pacific Storm Get Together in San Diego, California.
*