An up close and personal interview with Marine Veteran and Togetherweserved.com Member:
Cpl Vance Hall (USMC 1966-1969)
WHAT PERSUADED YOU TO JOIN THE MARINES?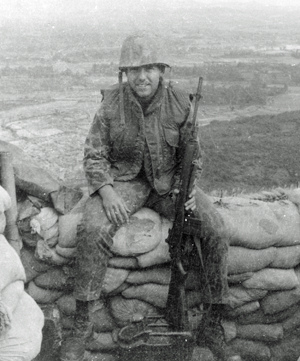 There were several factors, among them was that after completing a year and a half of college, over the holidays in late 1965, I was visited by a high school classmate named Robert Lumpkin who had been wounded in the "Hill Fights." He looked sharp in his greens, and he was in a lot better shape than I remembered him, even though he limped with a cane in hand. I think that the meeting with Robert, more than other factors, set me thinking about signing on with the 120-day delay plan, which allowed me to finish the fourth semester of school that year.



BRIEFLY, WHAT WAS YOUR CAREER PATH IN THE SERVICE?

I completed Boot Camp at MCRD San Diego then Infantry Training at Camp Pendleton followed by Radio-Telegraph Operator School (MOS 2533) back at MCRD San Diego. My first unit assignment was with 5th Recon Battalion out of Camp Horno on Camp Pendleton. I was assigned to Det. 5, Sub Unit One, 1st ANGLICO; we served on 2 and 3 man teams with units of the Republic of Korea (ROK) Marine Corps, including their recon platoon, and the companies of 3rd Bn - the majority of us were assigned with 10th Company. Prior to my discharge I was assigned to H&S Co., 27th Marines at Camp Pendleton.

DID YOU PARTICIPATE IN COMBAT OPERATIONS?

I served in combat in Vietnam. A particular memory that stands out for me was one day during the 1968 Tet offensive, there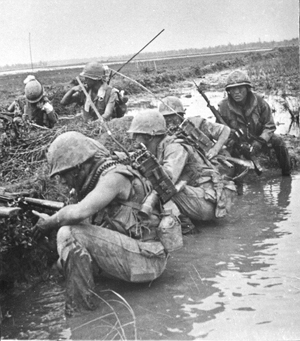 were several things about this day. First, the ambushed and pinned down platoon was not bringing casualties back to the command group, so I told Capt. Yoon, Choon-Woong (ROK Marine Corps) that we had to get them back where we could medevac them. Over his warnings, C. J. Williams and I used the cover of a shallow creek bed to get to the platoon and brought back a Korean Corpsman who was wounded while dragging casualties out of the open field, and then the Koreans followed suit getting to the pinned down platoon in the same manner. That afternoon, a CH-46 evacuated some of the wounded, taking fire and leaving with one of my teammates on board. Jim Chally was carrying a stretcher on board when they were hit by NVA fire. ANGLICO Marines saved the lives of many Korean Marines that day. After hours of being pinned down, we finally got some fixed wing support. I marked a target in the treeline 70 yards away, and a 1,000 pounder made the palm trees overhead bend away as the shrapnel cut through the leaves - the firing ceased. Later, after dusk, I used skills learned in those Oklahoma hills as a boy, to build a signal fire in the rain with just a few damp matches and wet kindling. A CH-46 somehow located us and trusted that we weren't NVA. They evacuated the final wounded Korean Marines - we had a platoon of casualties by mid-day. A city boy could not have lit that fire. The ANGLICO team did everything we could to save lives and turn the tide of the battle, and we did what we set out to do. I was a wee bit crazy for a while after those months of Tet, but in time I realized that on this particular day, we had accomplished something significant.

FROM YOUR ENTIRE SERVICE CAREER WHAT PARTICULAR MEMORY STANDS OUT?

I remember the day that a Korean Corpsman who I called "Boxy" was walking five paces behind me and was horribly killed by a landmine - losing half his lower body. It could have been me but there was a curve in the path that protected me. Combat is a terrible thing and I lost a good friend that day - that memory will never leave me.

WHICH INDIVIDUAL PERSON FROM YOUR SERVICE STANDS OUT AS THE ONE WHO HAD THE BIGGEST IMPACT ON YOU...AND WHY?

Raymond Ben Shawn, KIA 04 JUL 68. He was from Bryson, TX, not too far south of the small Oklahoma town where I grew up. His death stunned me, and the rest of us, as he was an unusually tough Marine. Independence Day has never been a day of celebration for me since.

DO YOU HAVE A PARTICULARLY FUNNY STORY FROM YOUR SERVICE YEARS THAT YOU WOULD LIKE TO SHARE?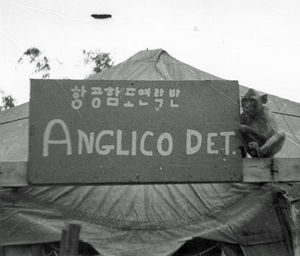 The boys back at Battalion CP had a buddy who was a former ANGLICO OIC and also an F-4 pilot. He was returning from a flight farther North and he had enough fuel to make a "fly-by" to say hello. I was coming back from R&R waiting to go back to 10th Co. so I was fortunate to enjoy this event. He came in low, low enough to raise the dust, and he was headed straight for the tower when he cut in the afterburners and went straight up. The suction lifted sandbags and sheet metal right off the tower. The problem was that the Korean Marine CO, a full Colonel along with a Lieutenant, had just gone up into the tower. They were really upset and of course thought ANGLICO was responsible - we claimed ignorance. I also remember with a chuckle the 3rd Btn pet monkey, his name was "Muggs." That thing was an absolute pervert and nothing was safe near him, especially stray dogs! But I'll leave it at that - suffice to say we got more than a few laughs out of the antics of that monkey.

WHAT PROFESSION DID YOU FOLLOW AFTER THE SERVICE AND WHAT ARE YOU DOING NOW?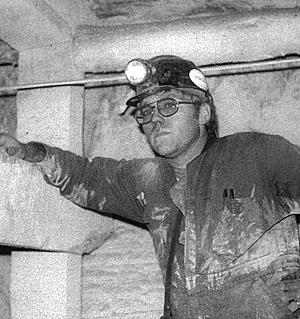 I returned to school at the University of Oklahoma, changed my major from chemistry to geology, and I've been an exploration geologist in the coal and petroleum industries ever since. After working hours I maintain a website where ANGLICO Marines and Sailors can converse, and where we try to document our unique ANGLICO history.

ARE YOU A MEMBER OF ANY MILITARY ASSOCIATIONS? IF SO, WHICH DO YOU BELONG TO AND WHICH ONE ARE YOU MOST ACTIVE WITH? WHY DO YOU PREFER THE ONE?

I'm currently a member of the ANGLICO Association, The Marine Corps Association and the Marine Corps League. Of those, I am most active with the ANGLICO Association as part of our effort to preserve the unique history of that service which is largely unrepresented in the official history books and even absent from the National Museum of the Marine Corps.

HOW HAS SERVING THE ARMED FORCES INFLUENCED THE WAY YOU HAVE APPROACHED YOUR LIFE AND CAREER?

In the Marine Corps, I stood inspections by generals, and I lived with Korean Marine grunts for a year. I'm equally at ease in a corporate boardroom, or telling roughnecks what to do on a drill rig. The self-confidence that the Marine Corps builds, and the experience the Corps gives in dealing with diverse people, makes this possible.

WHAT ADVICE WOULD YOU HAVE FOR THOSE WHO ARE CURRENTLY STILL SERVING IN THE MILITARY?

Don't bury your feelings when you return from combat, but seek assistance to work through it sooner, rather than later. Use the G.I. Bill to get an education. Genius is 99% perspiration and 1% inspiration, and you definitely know how to perspire. So seriously consider going to school and get paid for having fun.

HOW HAS TOGETHERWESERVED.COM HELPED YOU TO MAINTAIN A BOND WITH THE SERVICE AND THOSE YOU SERVED WITH?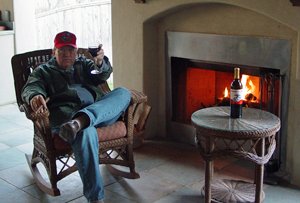 TWS has connected me with many ANGLICO Marines, and I've made many new friends on the site. Several Marines on TWS, notably George Reilly but also others, have been extremely generous with their time and resources to assist me in locating old friends for myself and other ANGLICO Marines. I think Togetherweserved is a great resource for Marines and I'm proud to be a member.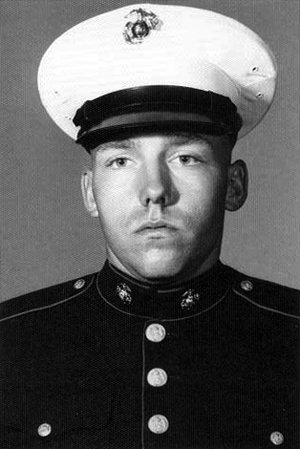 Cpl Vance Hall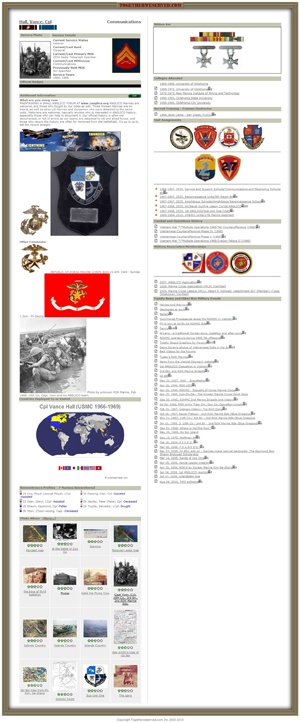 View Cpl Hall's Shadowbox on TWS