Personnel, Administration and Retention
TWS Ribbon Bar
Current Service Status
USMC Veteran
Current/Last Rank
Staff Sergeant
Current/Last Primary MOS
0151-Administrative Clerk
Current/Last MOSGroup
Personnel, Administration and Retention
Previously Held MOS
0131-Unit Diary Clerk
8531-Primary Marksmanship Instructor
0251-Interrogation-Translation Specialist
5821-Criminal Investigator
Primary Unit
1978-1978, 5821, FBI National Academy (FBINA)
Service Years
1972 - 1980
Official/Unofficial USMC Certificates

Cold War Certificate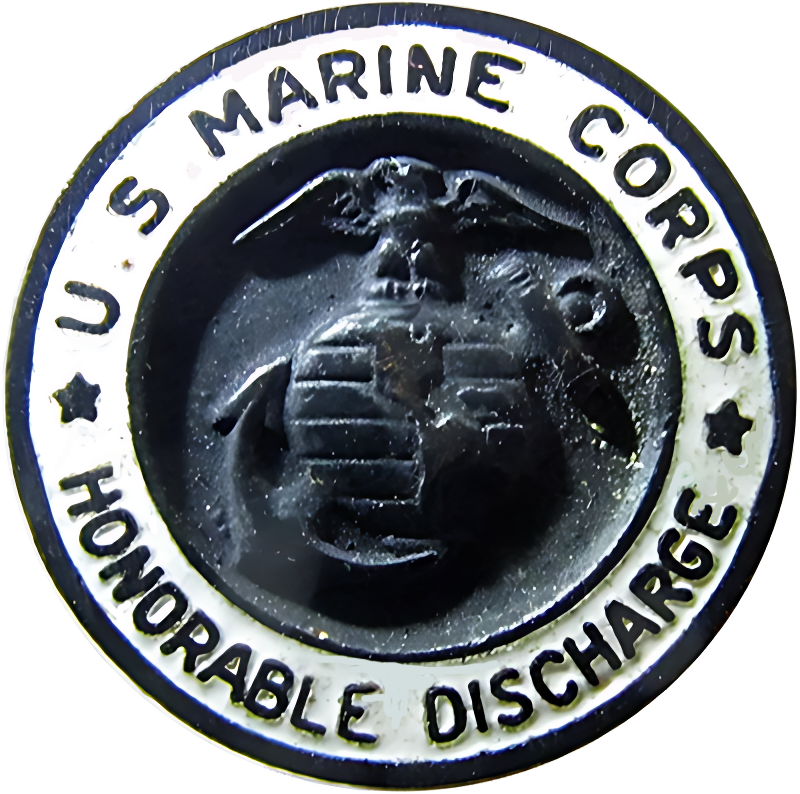 1966, National Rifle Association (NRA) [Verified]
1983, Marine Corps League, Jack Ivy; Detachment 666 (Vice Commander) (Port St. Lucie, Florida) [Verified]
2008, American Legion, 8, Department of Florida (Associate Member) [Verified]
2011, Marine Corps League, L.Cpl. Justin J. Wilson; Detachment 1045 (Public Relations Officer (PRO)) (Stuart, Florida) [Verified]4
2011, Royal Marine Association-USA Branch1
2012, Military Order of the Devil Dog, Pound 278 (DD) (Lake Park, Florida)
2018, MTWS Profile Integrity Team [Verified]
2018, Marine TWS Advisory Group [Verified]
What are you doing now:
Retired Law Enforcement Officer, currently providing personal safety and protection consultations; Licensed Private Investigator; Experienced Operations Manager; Public Relations & Marketing Consultant; Political Campaign Consultant; engaged in volunteer service with multiple not-for-profit organizations and fraternal organizations.

Other Comments:
Marine Corps League (MCL):
Life Member, MCL
Life Member, Military Order of the Devil Dogs (MODD), MCL
Aide-De-Camp to Vice Commandant of the Southeast Division, MCL (2010-2016)
Public Relations Officer, Department of Florida, MCL (Oct. 2010-May 2018)
Public Relations Officer, LCPL. Justin J. Wilson Detachment 1045, MCL (2011-present)

International Police Association - United States Section:
IPA, Region 26: 1st Vice President.

Blue Knights International:
Member of Florida Chapter X; Blue Knights Law Enforcement Motorcycle Club

Fraternal Order of Police:
Member of Lodge 41, Fort Pierce, Florida

B.P.O.E. - Elks:
Member of Stuart-Jensen Elk's Lodge 1870, Stuart, Florida

Free & Accepted Masons:
Member of Philipstown Lodge, Cold Spring, New York

National Rifle Association:
Life Member; Certified Rifle and Pistol/Handgun Instructor

Retired Police Association of the State of New York:
Member of RPA

Florida Association of Licensed Investigators:
Member of FAPI as an independent Private Investigator

Chapel of Four Chaplains:
Recipient of the Legion of Honor of the Chapel of Four Chaplains - 7 October 2017








Barker, Douglas Robin, SSgt has requested that we only display this information to members he has recognized in his 'My Brothers' list.

If you know Douglas Robin and think you should be allowed access to this information you could add him to your own list by clicking here.

This will not only add him to your brothers list but also advise him that you have done so - if he responds by adding you to his list you will gain access to his protected information.