1st Bn, 22nd Marine Regiment (1/22)
United States Marine Corps
Members Who Served in 1st Bn, 22nd Marine Regiment (1/22)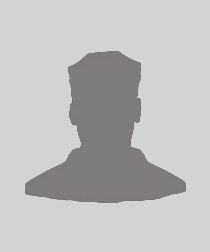 Aleksich, Steven, Cpl
Service Years
1942 - 1945
MOS
521-Other duty (PFC/Private)
Primary Unit
Marine Barracks Parris Island, SC

Anderson, Earl Richard, PFC
Service Years
1943 - 1945
Primary Unit
B Company, 6th Tank Bn

Anilak, John S, PFC
Service Years
1942 - 1944
Primary Unit
1st Bn, 22nd Marine Regiment (1/22)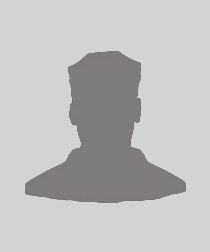 Apple, Samuel Price, Jr., MSgt
Service Years
1939 - 1965
MOS
1836-Amphibious Tractor Leader
Primary Unit
A Co, 1st Amtrac Bn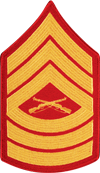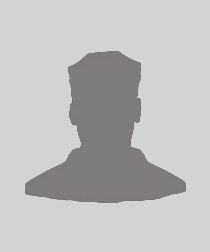 Appler, R, Cpl
Service Years
1941 - 1945
Primary Unit
1st Bn, 22nd Marine Regiment (1/22)

Babcock, Leonard William, PFC
Service Years
1942 - 1944
Primary Unit
3rd Bn, 22nd Marine Regiment (3/22)

1st Bn, 22nd Marine Regiment (1/22) Description
On 1 June 1942 the 22d Marines was established at Camp Elliott, California. Initial deployment to the Pacific Theater of Operations began on 18 June 1942. The first group sailed from San Diego on the troop transport Heywood, and arrived at Apia, on the Island of Upolu, Western Samoa on 29 June 1942. On 19 July 1942 the balance of the 22d Marines boarded the SS Lurline and sailed from San Diego, arriving at Apia on 29 July 1942. The Regiment was overseas less than two months after it was established. After about 16 months of island defense and extensive training, the regiment was ready for combat. The Regiment started its movement to the Hawaiian Islands for replacements and additional training on 11 November 1943. The Regiment engaged the enemy for the first time in the battle of Eniwetok Atoll in the northwest area of the Marshall Islands. The initial assault commenced on 18 February 1944. Successful capture of the three main Islands: Engebi, Eniwetok and Parry occurred in a matter of six days. Mission accomplished, the Regiment embarked on 6 April 1944 for Guadalcanal for Rest, Recuperation, Replacements and Training.
Member Photos For 1st Bn, 22nd Marine Regiment (1/22)
1st Bn, 22nd Marine Regiment (1/22) Patches
1st Bn, 22nd Marine Regiment (1/22) Citations
1st Bn, 22nd Marine Regiment (1/22) History
1st Bn, 22nd Marine Regiment (1/22) Operations History
1st Bn, 22nd Marine Regiment (1/22) Reunion information
TogetherWeServed.com (TWS) contains comprehensive military records of Military Veterans posted by the Veterans themselves including memories and photographs In addition to its military records search capability, TWS is the largest online community of Veterans existing today and is a powerful Veteran locator. TWS enables Veterans to find those they served with by matching their service information entered on their TWS Military Service Page with the service information of all other Veterans in its membership. TWS members can then review matching members and connect with those they know. Many Veterans try to locate people they served with to re-establish former friendships, but in some cases to also find witnesses to events that occurred during their service for medical claims purposes. TWS has a membership of 2,145,233 Veterans and thousands of Veterans join its ranks every month, therefore increasing the possibility to find old service friends.