Last Photo

| | |
| --- | --- |
| Personal Details | |




Home State

| | |
| --- | --- |
| Colorado | |

Year of Birth
1930

This Military Service Page was created/owned by

Cpl Elizabeth Davis

to remember Marine Capt Raymond Gerald Murphy (Jerry).

If you knew or served with this Marine and have additional information or photos to support this Page, please leave a message for the Page Administrator(s)

HERE

.

Contact Info

Home Town
Not Specified
Last Address
Pueblo


---

Date of Passing
Apr 06, 2007
Location of Interment
Not Specified
Wall/Plot Coordinates
Not Specified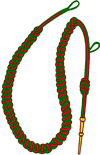 Last Known Activity
After the war, Murphy moved to New Mexico. From 1974 until his retirement in 1997, he worked as a counselor for the Veterans Administration. He and his wife, Maryann, raised three sons, John, Tim, and Michael, and a daughter, Eleanor.


Other Comments:
The President of the United States in the name of The Congress takes pleasure in presenting the Medal of Honor to

SECOND LIEUTENANT RAYMOND G. MURPHY
UNITED STATES MARINE CORPS

for service as set forth in the following CITATION:

For conspicuous gallantry and intrepidity at the risk of his life above and beyond the call of duty as a Platoon Commander of Company A, First Battalion, Fifth Marines, First Marine Division (Reinforced), in action against enemy aggressor forces in Korea on 3 February 1953. Although painfully wounded by fragments from an enemy mortar shell while leading his evacuation platoon in support of assault units attacking a cleverly concealed and well-entrenched hostile force occupying commanding ground, Second Lieutenant Murphy steadfastly refused medical aid and continued to lead his men up a hill through a withering barrage of hostile mortar and small-arms fire, skillfully maneuvering his force from one position to the next and shouting words of encouragement. Undeterred by the increasing intense enemy fire, he immediately located casualties as they fell and made several trips up and down the fire-swept hill to direct evacuation teams to the wounded, personally carrying many of the stricken Marines to safety. When reinforcements were needed by the assaulting elements, Second Lieutenant Murphy employed part of his Unit as support and, during the ensuing battle, personally killed two of the enemy with his pistol. When all the wounded evacuated and the assaulting units beginning to disengage, he remained behind with a carbine to cover the movement of friendly forces off the hill and, though suffering intense pain from his previous wounds, seized an automatic rifle to provide more firepower when the enemy reappeared in the trenches. After reaching the base of the hill, he organized a search party and again ascended the slope for a final check on missing Marines, locating and carrying the bodies of a machine-gun crew back down the hill. Wounded a second time while conducting the entire force to the line of departure through a continuing barrage of enemy small-arms, artillery and mortar fire, he again refused medical assistance until assured that every one of his men, including all casualties, had preceded him to the main lines. His resolute and inspiring leadership, exceptional fortitude and great personal valor reflect the highest credit upon Second Lieutenant Murphy and enhance the finest traditions of the United States Naval Service.

/S/ DWIGHT D. EISENHOWER