Last Rank
First Lieutenant
Last Primary MOS
0302-Infantry Officer
Last MOSGroup
Infantry
Primary Unit
1942-Present, 0302, MIA - WWII
Service Years
1937 - 1942
Official/Unofficial USMC Certificates

Golden Dragon Certificate
Current Photo



State of Birth

| | |
| --- | --- |
| Mississippi | |

Year of Birth
1918

This Military Service Page was created/owned by

1stSgt Paul Lennen

to remember Marine 1stLt Alvin Cockrell, Jr..

If you knew or served with this Marine and have additional information or photos to support this Page, please leave a message for the Page Administrator(s)

HERE

.

Contact Info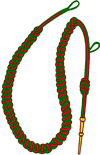 Last Known Activity

Birth and Early Life:
Alvin Cockrell Junior was born on September 18, 1918, in Hazlehurst, Mississippi. His father, Alvin Senior, was a dentist with his own practice, which allowed the family to live comfortably and send their two boys to college. Chester Cockrell attended the University of Mississippi as a pre-med student; he excelled on the boxing and football teams while keeping up with his studies and training with the Marine Corps Reserve.
Enlistment and Boot Camp:
Cockrell entered the Reserves shortly after his graduation from high school in 1937. During the summer months when college was not in session, he attended instruction with platoon leader's units throughout the south; by August 1940, he was a commissioned second lieutenant completing his training at Quantico.
Service Prior to World War 2:
Lieutenant Cockrell's first assignment was to Guantanamo Bay in Cuba; he joined the First Marine Brigade there in December 1940, and after a few weeks as a platoon leader with Company K, 5th Marines, joined Company C, First Battalion, Seventh Marines the unit that would become his home for the next year. During the final months of peacetime in 1941, Cockrell and his platoon spent time on training exercises at Parris Island and New River, North Carolina. Nobody, from company commander Lt. Charles W. Kelly, Jr to the lowliest private would have any idea how important this training would soon become.
Wartime Service:
The Marine base at New River was electrified by the news of the attack on Pearl Harbor; peacetime routine was thrown aside as the regiment scrambled to bring itself up to fighting strength and preparedness. The organizing and reorganizing brought many changes, not the least of which was Chester Cockrell's promotion to First Lieutenant and transfer to a new company in April, 1942. As the regiment left the United States for American Samoa, Cockrell got to know his new assignment executive officer of Company B, 7th Marines, reporting to Lt. Claude B. Cross. Cross was replaced by Captain John P. Stafford while Baker Company trained and acclimatized in Samoa. As reports of the invasion of Guadalcanal reached them, the men of the 7th heard stories about the First and Fifth Marines and began preparing mentally as well as physically for combat. Nobody wanted to let their comrades down, and many shuddered at the thought of incurring the wrath of their battalion commander, a tough bulldog of a man nicknamed Chesty Puller. The 7th Marines finally shipped out from Samoa for Guadalcanal and splashed ashore on September 18, 1942. For two Marines, the date had special significance Lieutenant Chester Cockrell celebrated his twenty-fourth birthday, and Lieutenant Leland Thomas fell victim to the gunfire of the landing ships (and some embarked Marines) while flying cover during the landing. Cockrell's first experience in combat came that night, as the Japanese navy and air force dropped flares and shells on the 7th's bivouac. The following morning, as the regiment's other two battalions moved into defensive positions, the companies of the First Battalion prepared to head out on a patrol down the west bank of the Lunga River. The 7th Marines were new to Guadalcanal, and had much to learn about life on the island. Their advance was marked by rookie mistakes, as Hoffman relates:
Like the men of other untested units before them, they saw the enemy in every shadow and shot at these ghosts or fired simply because someone in the next foxhole did so.The battalion commander had warned his troops about the scarcity of water, but they drank as freely as they shot. The concept of water discipline then espoused by military leaders simply did not work in the face of oppressive heat and steep hills. Soon every man had emptied his single canteen, and all struggled forward with parched throats. A number fell by the wayside with heat prostration.
To add to their woes, the Marines were faced by the odd Japanese force, which would instigate a brief, unexpected firefight before disappearing into the jungle. One of these engagements resulted in the wounding of Baker Company's commander.
Captain Stafford was helping a Marine load a rifle grenade, and it blew up inside the launcher. It took half of Stafford's face and one ear, and punched a hole through his throat. He was strangling on his own blood when Colonel Puller pinned his tongue to his collar with a safety pin. Stafford was carried back to the airstrip and he lived!
With Stafford incapacitated, command of the company fell to Lieutenant Cockrell. The patrol along the Lunga was completed at the cost of three Marine casualties, and while night firing continued to be a problem, 1/7 was on its way to becoming a veteran unit.
Date Of Loss:
It was well-known that the Japanese were reinforcing their troops on Guadalcanal, and in an effort to stop the flow of supplies, 1/7 was ordered to reconnoiter a trail that led from Edson's Ridge to the Matanikau River. Puller's three rifle companies plus headquarters (about 600 men) left the Marine perimeter after dawn on September 23, 1942 and began their trek. Cockrell, at the head of Company B, found the going difficult. The weather was brutally humid and the terrain sloped steeply as the column sweated over ridges, making it difficult to keep any semblance of formation. After a full day of struggling through the jungle, the lieutenant was mentally keeping track of how much further they would go before setting up a camp for the night but his reverie was broken by Japanese machine gun fire from ahead. An advance patrol from Company A had surprised and shot two Japanese soldiers cooking rice; as the curious (including Chesty Puller) gathered around, enemy machine guns opened up and pinned them to the ground. Baker Company was next in line, and soon Cockrell could hear leather-lunged Puller shouting Bring em up, Cockrell Quickly, the young lieutenant issued orders to his platoon leaders James McIlwain and Walter Olliff each of the three platoons would advance, taking the left, right, and center of the trail. It was a sound plan, but incoming fire kept halting the drive. Lieutenant Olliff saw the results of enemy fire the bushes and leaves waved and bent over as if there were a gale before taking a bullet to the hip.
Chester Cockrell led his First Platoon directly into the face of this Japanese fire until his luck ran out. The happy-go-lucky former Ole Miss football player led his platoon into action, as he blasted away with a .45 automatic in each hand until felled by a round in the face, wrote historian Eric Hammel. Puller, who did not see Cockrell fall, continued to shout invective-laced instructions to the lieutenant to hurry up; later, when he learned Cockrell had been killed, Puller recommended the late company commander for a Navy Cross.
Chester Cockrell was buried in a shallow grave, along with seven other Marines from his battalion who lost their lives in what would become known as the opening phase of the Second Battle of the Matanikau. Although the location was marked at the time, it was lost to the jungle in the months that followed. Today, Cockrell and his comrades still lie where they fell in September 1942.
The next morning we circled around the battle area about a mile out, to come in from the north. We wanted to surprise the Japs by hitting them from that direction. But, when we got to the battle area, all the Japs were gone. After searching the area we found thirteen dead Marines, one of them being Captain Cockrell. He had been shot through the top of the head and the bullet had gone on through the mouth. He must have been looking up for snipers in the trees. We buried all thirteen on the ridge, placing a canteen and a dog tag into each grave. Marine Corps history records only seven dead, but I helped to bury thirteen men.
Lieutenant Cockrell's remains lie where they were buried that morning on Guadalcanal. A monument in his hometown cemetery was placed in his memory, and a grateful nation named a new destroyer escort in his honor. In 2013, Mississippi Senator Thad Cochran introduced a bill to name the Hazlehurst Post Office after Lieutenant Cockrell; in November 2014, it was successfully sent to the White House for Presidential approval.
Next Of Kin:
Father, Dr. Alvin C. Cockrell Sr.
Status Of Remains:
Buried on Guadalcanal
Memorial:
Manila American Cemetery and Memorial, Philippines.
Other Comments:
1st Lt. Cockrell was my wife's cousin on her mother's side.

Navy Cross
The President of the United States of America takes pride in presenting the Navy Cross (Posthumously) to First Lieutenant Alvin Chester Cockrell, Jr. (MCSN: 0-6684), United States Marine Corps Reserve, for extraordinary heroism and conspicuous devotion to duty as Platoon Leader of the Second Platoon, Company B, First Battalion, Seventh Marines, FIRST Marine Division, in action against enemy Japanese forces near Mambulo, Guadalcanal, Solomon Islands, on 24 September 1942. In the face of hostile machine gun and rifle fire, First Lieutenant Cockrell, with utter disregard for his own personal safety, led his platoon in an assault against a strongly-held enemy position, inflicting extremely heavy losses and contributing in a large part to the defeat of the Japanese in this engagement. First Lieutenant Cockrell's outstanding courage and aggressive fighting spirit reflect great credit upon himself, his command and the United States Naval Service. He gallantly gave up his life in the defense of his country.
Action Date: September 24, 1942