Last Photo



Home State

| | |
| --- | --- |
| Connecticut | |

Year of Birth
1923

This Military Service Page was created/owned by

COL Anthony MacDonald to remember Marine Cpl Arthur Warner Kathan, Jr..

If you knew or served with this Marine and have additional information or photos to support this Page, please leave a message for the Page Administrator(s)

HERE

.

Contact Info

Home Town
Meriden, New Haven Co, CT
Last Address
1900 N. Broad St., Meriden, New Haven Co, CT


---

Date of Passing
Feb 06, 1999
Location of Interment
Not Specified
Wall/Plot Coordinates
rospect Town Cemetery Prospect, New Haven County,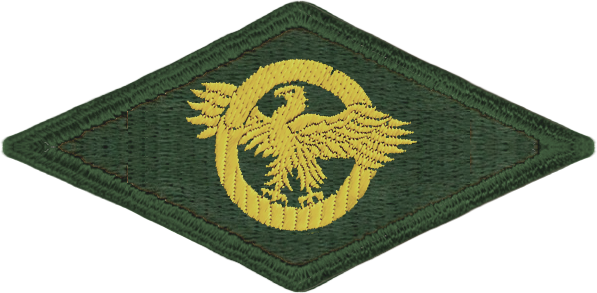 Last Known Activity
HE SERVED AS AN ENGINEER WITH THE FIRST MARINE DIVISION IN PELELIU FROM SEPTEMBER 15 TO 28, 1944 AND OKINAWA FROM APRIL 4, 1945 TO JULY 2, 1945.

Other Comments:
Arthur W. Kathan Jr.
MERIDEN - Arthur Warner Kathan Jr., 76, of 1900 N. Broad St., diedSaturday, Feb. 6, 1999, at Yale New Haven Hospital.
Mr. Kathan was bornJan. 18, 1923, in New Haven, son of the late Arthur Warner and Madeline (Lapointe) Kathan. He worked as a welder for Cuno Engineering in Meriden until he retired and also taught welding at Goodwin Technical School. He was Marine veteran of World Was II, serving in Guadalcanal, and was a member of VFW Post 591 in Wallingford. He was a member of Prospect Congregational Church and the 
ConnecticutTriumph Registry. For many years he played in a country western band.
He leaves a son, Glenn Kathan of 
Oklahoma; two daughters, Madeline Kathan Laviana of Waterbury and Patrice Kathan Gromen of Meriden; two half brothers, Boardman Kathan and Charles Kathan of Prospect; a sister, Dorothy Small Charon of Texas ; and a half sister, Priscilla Kathan of New Haven; six grandchildren and two great-grandchildren.
The funeral will be held at 10:30 a.m. Thursday from Buckmiller Brothers Funeral Home, 26 Waterbury Road, Route 69, to Prospect Congregational Church for services at 11. Burialwill be in Prospect Cemeteryat the family's convenience. Calling hours are 5 to 8 p.m. Wednesday at the funeral home.
Contributions in his memory may be made to the Kidney Foundation of 
Connecticut, 920 Farmington Ave, West Hartford, CT 06107.

Read more: http://www.genlookups.com/ct/webbbs_config.pl/noframes/read/492#ixzz6I6HWc5A4
Tributes from Members

RESEARCH AND UPDATE completed 29 MAR 20... posted by

99

Armstrong, Joe Donald (Grasshopper28), SgtMaj 464
1942-1943, 521, 2nd Recruit Training Bn
1943-1943, 629, Motor Transport School
1943-1943, 629, Engineer School (Cadre) Camp Le Jeune
1944-1944, 055, 45th Replacement Draft
1944-1946, 035, 1st Combat Engineer Bn
1944-1946, 050, 1st Marine Division, I MEF