Communications
TWS Ribbon Bar
Current Service Status
USMC Veteran
Current/Last Rank
Sergeant
Current/Last Primary MOS
2575-Special Comms. Operator
Current/Last MOSGroup
Communications
Previously Held MOS
0300-Basic Infantryman
Primary Unit
1970-1970, 2575, MCRD (Cadre) San Diego, CA
Service Years
1966 - 1970

Foreign Language

Vietnamese

Official/Unofficial USMC Certificates

Cold War Certificate

Golden Dragon Certificate

Water Survival Basic (WSB)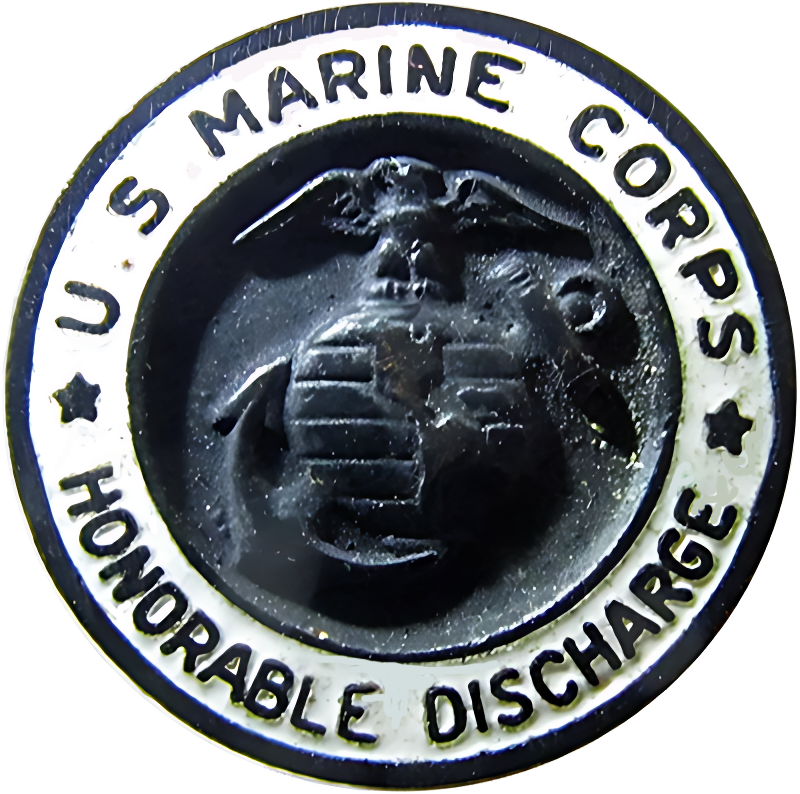 What are you doing now:
Enjoying my family and camping in the summer.


Other Comments:
Since early 1980's, I started having problems with Agent Orange related illnesses.
My issues are:
Diabetes II - Insulin Dependent
Isclemic Heart Disease (Coronary Artery Disease) - triple bypass in 2004 - had a Heart Attack and Stent put in March 2015.
Diabetic Neuropathy - feet, legs and hands
Interstitial Lung Disease (Pulmonary Fibrosis) - single lung transplant 2009 (gives me more time)
Small Vessel Disease of Interior Brain - secondary cause due to diabetes.
A-Fib - I take Plavix and Warfarin for blood thinning.
Bladder Cancer - currently undergoing chemotheraphy.
Stage III Kidney Disease - side effect of all the medicines I'm on due to lung transplant.
Stroke & Loss of half my eyesight - was having a angiogram and suffered a stroke resulting in losing half my right eyesight and the right periphral in my left eye.
1966-1966, 0300, MCRD (Cadre) Parris Island, SC
1966-1966, 0300, Camp Gieger, MCB Camp Lejeune, NC
1967-1967, Co K Pensacola, FL, Marine Cryptologic Support Bn - Marine Support Battalion
1967-1969, 2575, Co F Bremerhaven, Germany, Marine Cryptologic Support Bn - Marine Support Battalion
1969-1969, 2575, 2nd Replacement Co., Staging Bn., MCB Camp Pendleton, CA, 2nd Replacement Co
1969-1970, 2575, 2nd SSCT, 1st Marine Division
1969-1970, 2575, 1st Radio Bn
1969-1970, 2575, 7th Marine Regiment
1970-1970, 2575, 2nd SSCT, 1st Marine Division
1970-1970, 2575, MCRD (Cadre) San Diego, CA

| | |
| --- | --- |
| | Please describe who or what influenced your decision to join the Marine Corps. |
| | Whether you were in the service for several years or as a career, please describe the direction or path you took. What was your reason for leaving? |
| | If you participated in any military operations, including combat, humanitarian and peacekeeping operations, please describe those which made a lasting impact on you and, if life-changing, in what way? |
| | Of all your duty stations or assignments, which one do you have fondest memories of and why? Which was your least favorite? |
| | From your entire military service, describe any memories you still reflect back on to this day. |
| | What professional achievements are you most proud of from your military career? |
| | Of all the medals, awards, formal presentations and qualification badges you received, or other memorabilia, which one is the most meaningful to you and why? |
| | Which individual(s) from your time in the military stand out as having the most positive impact on you and why? |
| | List the names of old friends you served with, at which locations, and recount what you remember most about them. Indicate those you are already in touch with and those you would like to make contact with. |
| | Can you recount a particular incident from your service, which may or may not have been funny at the time, but still makes you laugh? |
| | What profession did you follow after your military service and what are you doing now? If you are currently serving, what is your present occupational specialty? |
| | What military associations are you a member of, if any? What specific benefits do you derive from your memberships? |
| | In what ways has serving in the military influenced the way you have approached your life and your career? What do you miss most about your time in the service? |
| | Based on your own experiences, what advice would you give to those who have recently joined the Marine Corps? |
| | In what ways has TogetherWeServed.com helped you remember your military service and the friends you served with. |

2004, Marine Corps Association and Foundation (MCA&F) [Verified]
2004, Disabled American Veterans (DAV), Chapter 135 (Life Member) (Lackawanna, New York)
2006, 1st Marine Division Association, New York State West Chapter (Member At Large) (New York) [Verified]
2008, Marine Corps Together We Served [Verified]
2009, Veterans of Foreign Wars of the United States (VFW), Post 898, Col. John B. Weber Post (Member) (Buffalo, New York) [Verified]
2015, Vietnam Veterans of America (VVA), Chapter 77 (Member) (Tonawanda, New York) [Verified]
2015, National Rifle Association (NRA) [Verified]