Current Service Status
USMC Veteran
Current/Last Rank
Sergeant
Current/Last Primary MOS
0341-Mortar Man
Current/Last MOSGroup
Infantry
Previously Held MOS
3043-Supply Administration & Operations Clerk
3500-Basic Motor Transport Marine
Primary Unit
1984-1987, 3500, Headquarters Marine Corps (HQMC)
Service Years
1963 - 1967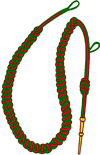 What are you doing now:
I am now fully Retired and enjoying every minute of it!!!!!!!!!!!!!!
The Wife and I have just purchased a franchise.Looking forward to getting it off the ground.
Well,we are now running a Senior Homecare in NJ.I find it very heart warming and fulfilling knowing We are helping those who blazed a path in life for us.There are so many Seniors out there,who have worked their entire life building,home,family,security,and a way of life,just to end up selling it all to move into a group home because they need a little assistance.We try to provide them with the help they need to stay home and live out their lives where they feel save and secure.
I feel really good about what we are doing and in some way,hope it makes one life at a time,just a little more pleasant in those final days.

Other Comments:
Thanks to TWS I have made contact with many of the Marines I served with.

---
1963-1963, 0341, 1st Bn, 5th Marine Regiment (1/5), 5th Marine Regiment
1963-1963, 3043, MCSC Philidelphia, PA
1963-1964, 0341, 2nd Bn, 3rd Marine Regiment (2/3), 3rd Marine Regiment
1964-1966, 0341, 1st Bn, 1st Marine Regiment (1/1), 1st Marine Regiment
1966-1966, 0341, 1st Bn, 9th Marine Regiment (1/9)
1966-1967, 0341, Support Bn TBS
1966-1967, 0341, H&S Bn MCB Quantico
1967-1967, 0341, MAG-49
1984-1987, 3500, Headquarters Marine Corps (HQMC)

| | |
| --- | --- |
| | Please describe who or what influenced your decision to join the Marine Corps. |
| | Whether you were in the service for several years or as a career, please describe the direction or path you took. What was your reason for leaving? |
| | If you participated in any military operations, including combat, humanitarian and peacekeeping operations, please describe those which made a lasting impact on you and, if life-changing, in what way? |
| | Of all your duty stations or assignments, which one do you have fondest memories of and why? Which was your least favorite? |
| | From your entire military service, describe any memories you still reflect back on to this day. |
| | Of all the medals, awards, formal presentations and qualification badges you received, or other memorabilia, which one is the most meaningful to you and why? |
| | Which individual(s) from your time in the military stand out as having the most positive impact on you and why? |
| | Can you recount a particular incident from your service, which may or may not have been funny at the time, but still makes you laugh? |
| | What profession did you follow after your military service and what are you doing now? If you are currently serving, what is your present occupational specialty? |
| | In what ways has serving in the military influenced the way you have approached your life and your career? What do you miss most about your time in the service? |
| | Based on your own experiences, what advice would you give to those who have recently joined the Marine Corps? |
| | In what ways has TogetherWeServed.com helped you remember your military service and the friends you served with. |